What is the Purpose of UPIC?
In an effort to consolidate the work currently being performed by various Medicare and Medicaid program integrity contractors, the Unified Integrity Contractor combines and integrates existing CMS integrity functions into a single contractor.
As a result, much of the functions currently contracted to Zone Program Integrity Contractors (ZPIC) and Medicaid Integrity Contracts (MIC) is consolidated and delegated to UPICs.
CMS described the purpose of the UPIC program as to "Perform fraud, waste, and abuse detection, deterrence, and prevention activities for Medicare and Medicaid claim processed in the United States."
UPIC Jurisdictions in the United States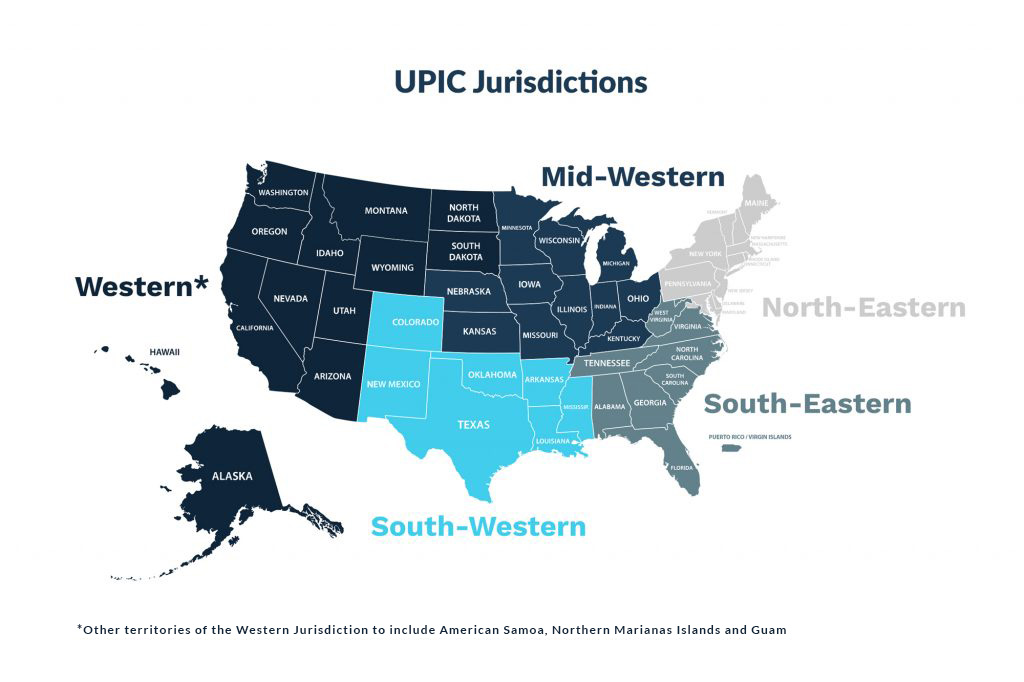 Based on the defined geographic jurisdictions, each UPIC will be responsible for handling federal-level program integrity audits for both Medicare and Medicaid.
By consolidating, CMS integrity contractors have access to more data and knowledge about healthcare claims and payments, greatly enhancing the ability to identify aberrant billing patterns and practices. In addition, a general increased and improved surveillance and scrutiny of claims and payments by federal healthcare programs.
What Triggers a UPIC Audit?
Billing errors or overpayment can easily trigger a UPIC audit, especially for:
Hospice care,
Home health agencies
Long-term care durable medical equipment (DME) providers
Coding errors in your billing department can trigger an audit and it's crucial to ensure that your documentation is accurate.
Other activities that can trigger a UPIC audit:
Greater frequency of high-end services compared to local or national averages and patterns, especially if there's a sudden spike
Billing trends that do not correspond to the industry trends
Inaccurate Medicare billing
Mismatched claim and doctor's records
Complaints to the OIG
FBI inquiries & investigations
Referrals from other government contractors or investigative agencies
Let Our Highly Experienced Health Care Attorneys Help You
The attorneys at Nicholson & Eastin, LLP represent and defend providers and suppliers in all types of Medicare, Medicaid, and other third-party payer audits, appeals, and controversies. We have the knowledge and experience to assist providers and suppliers in responding to audit requests in order to minimize the number of initial denials, as well as to successfully appeal any improperly denied claims. Please do not hesitate to contact us to discuss your particular situation.