Florida Minimum Wage Increases for 2022
Posted on Employment Law News September 10, 2022 by author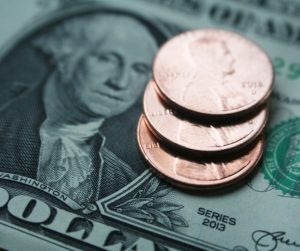 On September 30th, 2022,  The federal minimum wage in Florida will change to $11.00 an hour. Florida is one of only 10 states that calculate their minimum wages based on the federal Consumer Price Index (CPI).  Accordingly, every year the Florida Department of Economic Opportunity recalculates the minimum wage based on the new CPI figures (i.e. yearly rate of inflation). Tipped worker wage will increase from $6.98 per hour to $7.98 per hour.  This increase is part of the state's plan to raise the rate to $15 per hour by 2026.
Certain retail employees are required to be paid an average of $10.88 an hour (equivalent of 1 ½ times the federal minimum wage) in any week they work overtime if the employer the employer is seeking to apply the retail commissioned employee exception to the Fair Labor Standards Act (FLSA) overtime rules.
Annually, the Florida Department of Economic Opportunity is required to calculate a minimum wage rate based on the federal Consumer Price Index. If the results of the calculation show to be higher than the federal minimum wage, it alters the states minimum wage to change immediately in the new year. The current Florida minimum wage became effective January 1, 2012 and will be altered again this upcoming January.
In Florida, the State minimum wage notice must be posted in each place of employment in an accessible and conspicuous place.  The notice is available in English and Spanish from the Florida Department of Economic Opportunity website.  Additionally, Florida businesses must also display the federal minimum wage poster, which can be obtained from the U.S. Department of Labor website.
The increase of minimum wage will change the lives of millions of working individuals across the state. Raising the minimum wage lifts the incomes of millions of working families, boosting their spending power in the U.S. economy.
Contact Nicholson & Eastin
The Nicholson & Eastin, LLP Law Firm offers a range of legal and defense services to clients all across Florida. At the firm our practices include white collar criminal defense of licensed professionals, litigation related to health care regulatory and related matters, government investigations, professional licensure actions, and more. The attorneys at Nicholson & Eastin, LLP work closely with our clients to find the most efficient and effective strategy for handling all litigation matters.
For more information about Florida law contact us or come visit our Jacksonville and Fort Lauderdale attorney offices.