RN With Mental Health History Successfully Obtains Nursing License in Florida
Posted on Firm News, Health Care Law News June 14, 2022 by Erin Ferber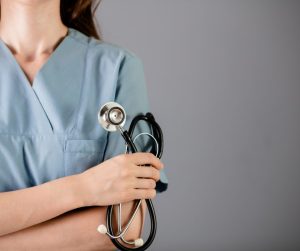 The process of attempting to obtain a nursing or other healthcare license in the State of Florida can be overwhelming, especially if you have health, discipline, or criminal history that must be disclosed.  Such information must be disclosed whether you are applying for your first nursing license directly out of nursing school or you are relocating from another state and applying for a Florida license for the first time.  In order to avoid the outright denial of your application, it is important to provide complete and truthful answers on your application, as well as to timely compile and submit all of the required documentation.
Tip on Applying for Nursing License In Florida
Although most individuals are hesitant to share their health history, applications for licensing through the Department of Health inquire as to the applicants physical and mental health disorders, as well as substance-related disorders.  Typically the applicant must disclose such history dating back two to five years; however, it can vary depending on the particular applicant.  Assuming there is history to disclose, the applicant will need to submit documentation along with the application which demonstrates the applicant's ability to practice their profession with reasonable skill and safety.  The applicant will likewise need to submit a written self-explanation regarding the disclosed health history and the applicant's current status.  Based on those submissions, the licensing board will evaluate the application and proceed as it deems appropriate.  For example, it could be satisfied with the submission and approve the license, or it could flag the application for consideration and require an appearance by the applicant at a board meeting.
This can be a complex process, and we have seen situations where applicants have "over" disclosed information to the licensing board that was unnecessary and contributed to the denial of their application.  Other times, applicants will hesitate to fully disclose historical issues and hope that their application will "fly under the radar" and end up being denied for lack of candor.  Said differently, either scenario (over disclosing or under disclosing) may result in delays in the processing of the application, inquiry by the licensing board, and/or a referral to IPN/PRN for evaluation.  Since every case is different, certain situations will necessarily require additional inquiry by the licensing board but even then, applicants can take proactive steps prior to submitting their applications to expedite the inquiry process and hopefully avoid significant delays. Ensuring you have compiled all of the required documentation prior to submitting your application will help to reduce delays and potentially avoid significant inquiry by the licensing board.
Nursing License Attorneys in Florida 
Recently, the attorneys at Nicholson & Eastin, LLC, assisted a registered nurse with recent health history who relocated to Florida apply for and obtain his nursing license.  Since the disclosable history only recently occurred, it was important for the applicant to compile documentation from as many sources of possible to establish fitness and ability to practice with reasonable skill and safety.  Documentation from current and former treating providers, as well as recommendations from prior employers were submitted along with the application.  As a result of the applicant's proactive efforts in connection with the application, the Board of Nursing issued a license without any inquiry.
Contact Nicholson & Eastin
The attorneys at Nicholson & Eastin regularly represent registered nurses and other medical professionals before the Florida Department of Health and the professional licensing boards. If you are applying for the first time to become a licensed healthcare professional and have questions about what health, discipline, and/or criminal history must be disclosed, please do not hesitate to contact us to evaluate your case.